There WILL be school on Wednesday, Jan. 19th. Buses will run 1 hour later in the AM.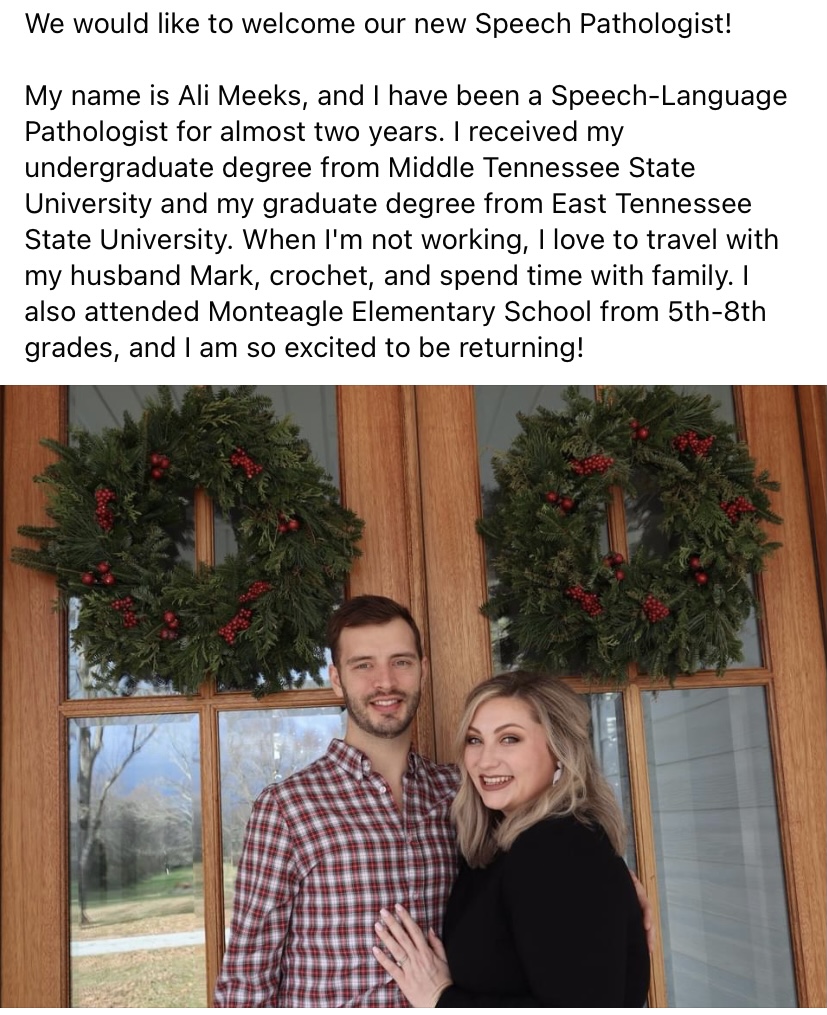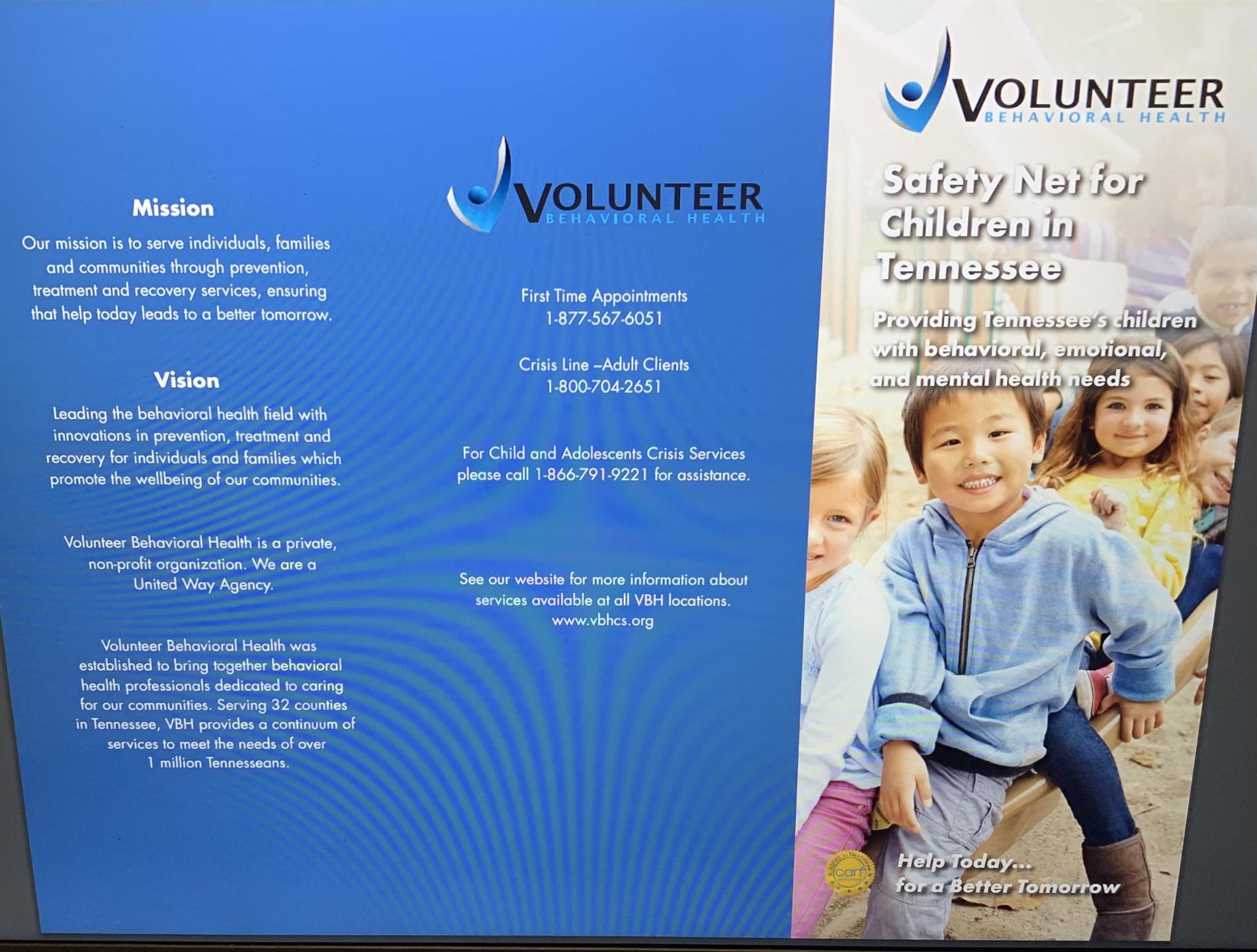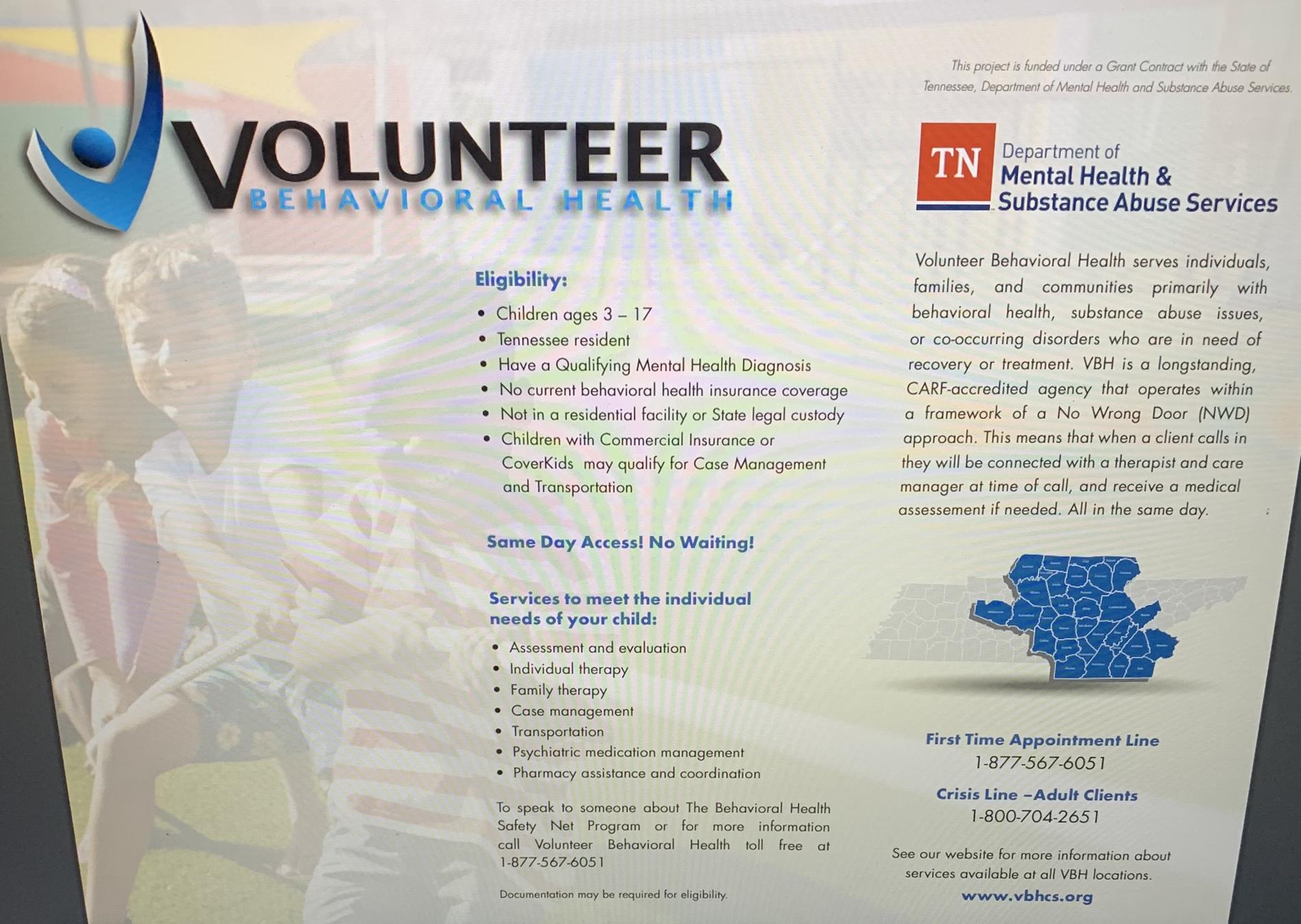 Kimberly Partin has been an educator for over 35 years and has taught a variety of grades in both the elementary and middle school settings. Kimberly began her teaching career in a rural setting atop the Cumberland Plateau, where she fell in love with the people and culture. She currently works for the Marion County School District where she has served as a Reading Interventionist/Coach for the last ten years.
Kimberly believes that the ultimate goal of education is to mold students to be productive citizens for their community. To help prepare students for the future, she works hard with colleagues and residents of the community to create programs to help bring the outside world alive inside the walls of her area schools. These programs include the United for Literacy Initiative where all stakeholders unite in support of improving literacy outcomes for students, and "Speak Your Writing" project which allows students to improve writing through group discussions. Also, she was instrumental in forming "Educators Across the Plateau" in partnership with the South Cumberland Community Fund fostering professional learning and collaboration for teachers, administrators and district leaders.
Kimberly has received numerous awards for her work in literacy including LAT Reading Teacher of the Year, Southeast Regional Teacher of the Year, Read to be Ready Coach of the month as well as the Sissy Stewart Literacy Award. She spent years interviewing US Veterans along with peers ultimately producing articles published and registered with the Library of Congress.
Kimberly holds a Bachelor's degree in education from Middle Tennessee University, a Master's degree in instructional leadership, and an EdS degree in supervision and administration both from Tennessee Technological University.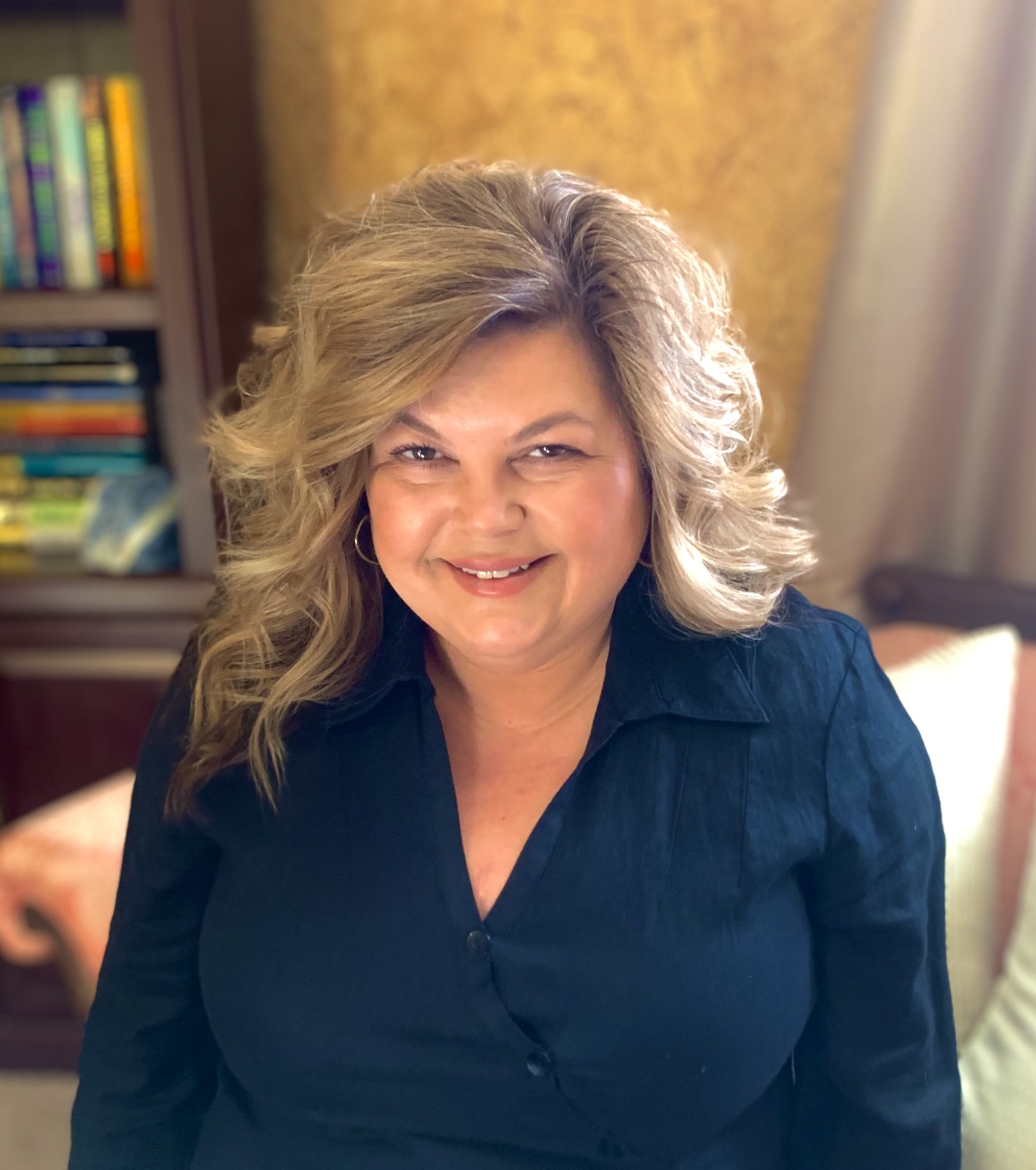 We love our Hornet Student Athletes!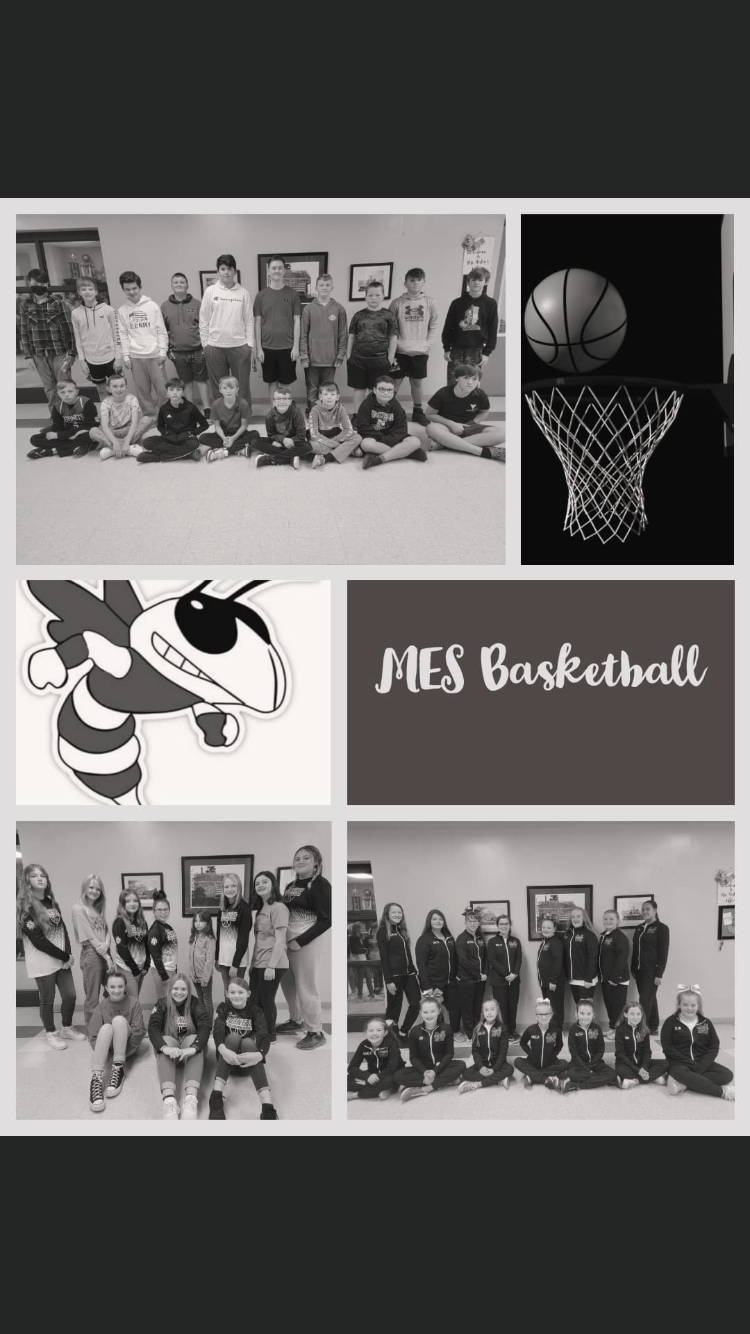 Principal's Honor Roll 1st 9 weeks
8th Grade Field Trip to The American Village
We are so thankful for our community support!
Red Ribbon Week Twin/Duo Day---"TOGETHER WE can stop drugs and violence!"
RED RIBBON WEEK--"Wear RED to raise awareness against illegal drugs!"
RED RIBBON WEEK--DISNEY or SUPERHERO Day. "WE have the POWER to say NO!"
RED RIBBON WEEK--Camo Day "Don't let drugs FIND you!"
RED RIBBON WEEK-COSTUMES "Scare off DRUGS!"
We are proud to announce that MES has received the Tennessee Purple Star School Award!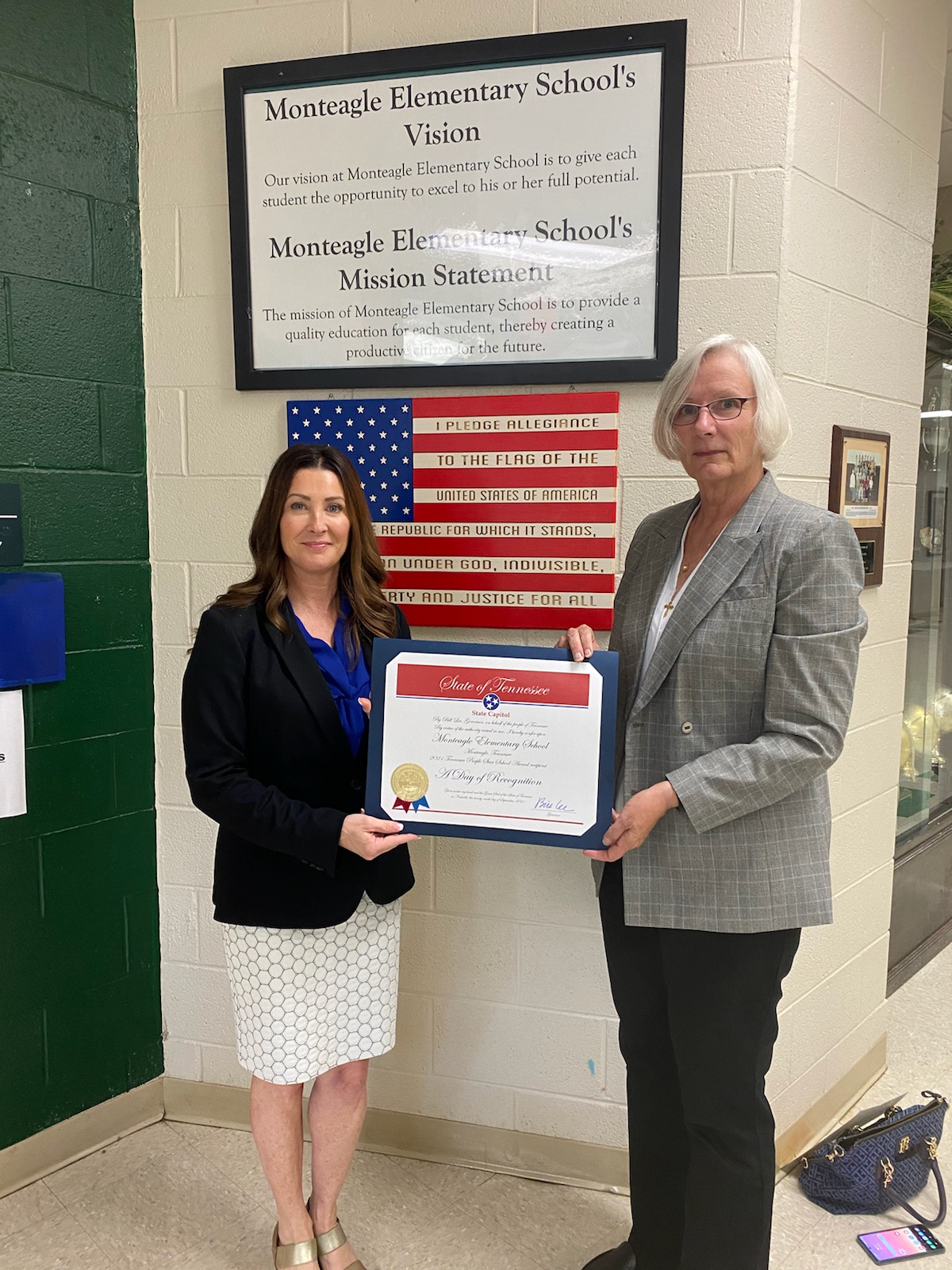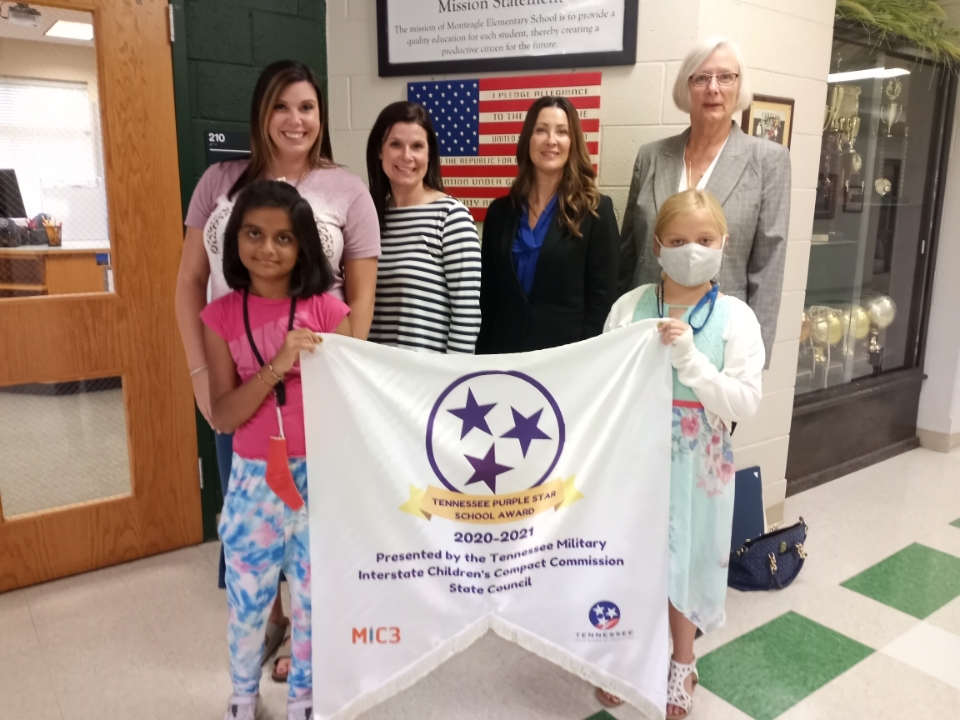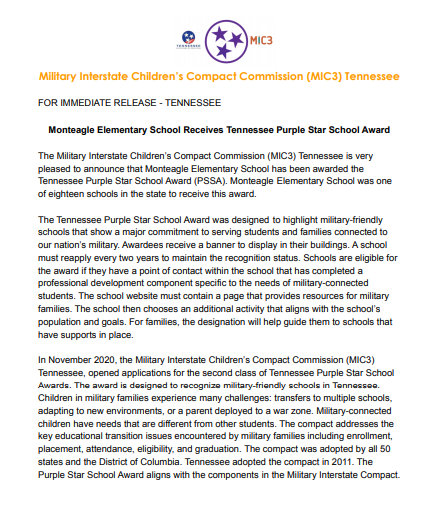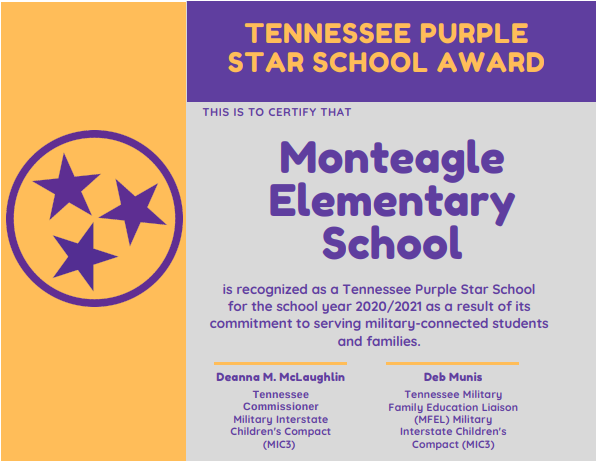 We have Pre-K Spots open NOW! See below if interested.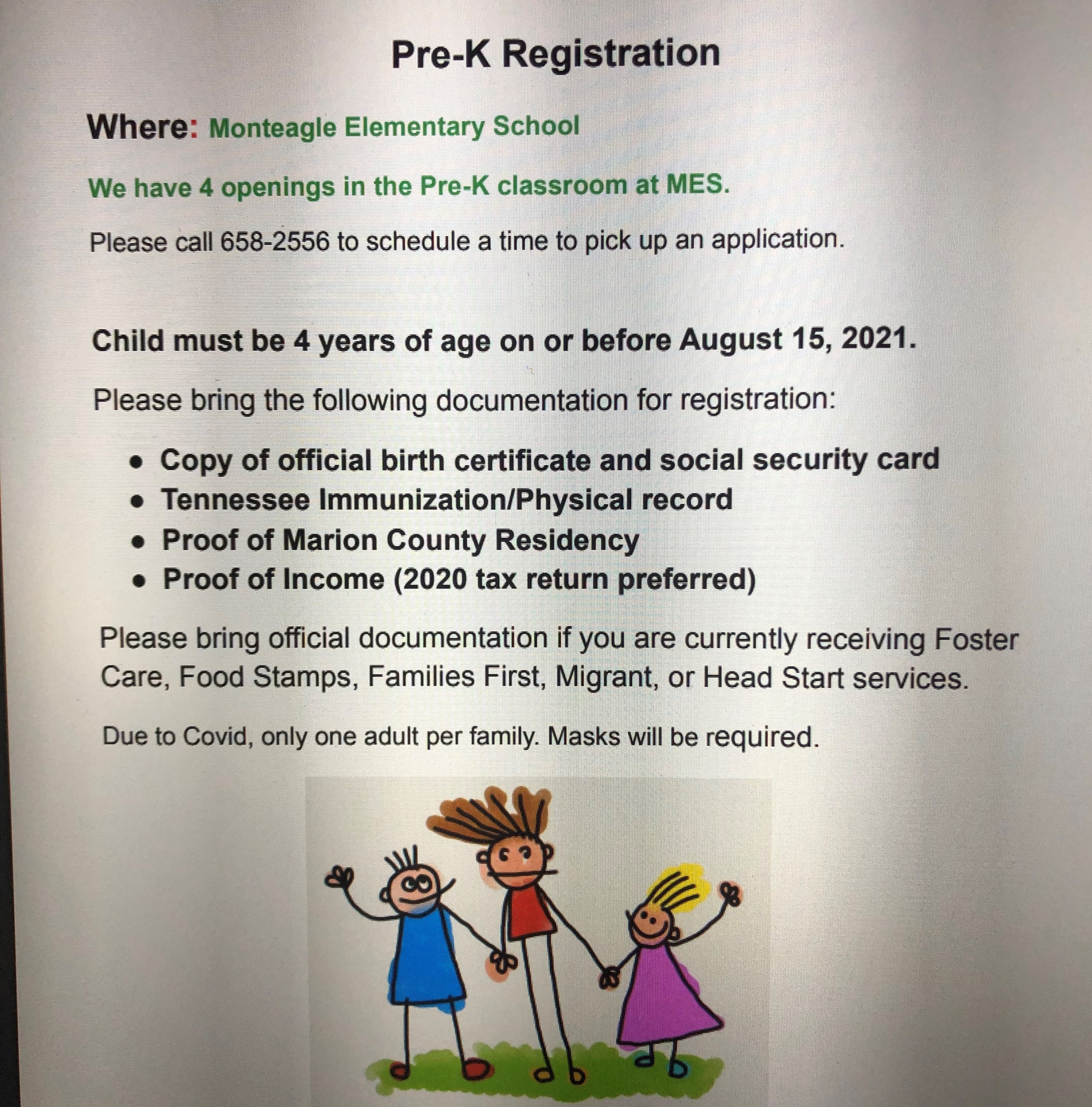 We are so proud of our students and staff!!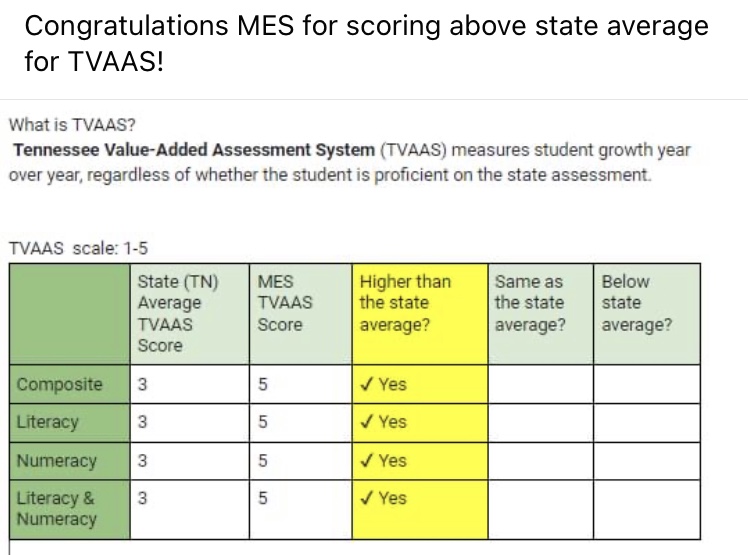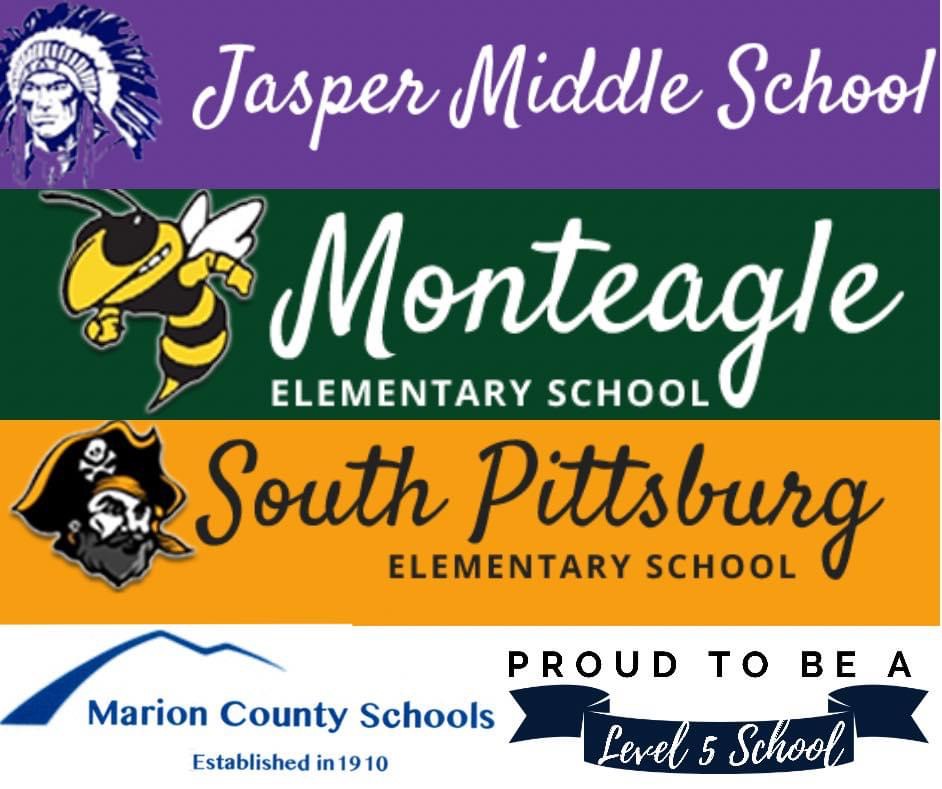 Wow! Congrats!!
These teachers were recognized based off of their 20-21 TNReady Scores.
Top Row: L to R Natalie Burkard 7th Grade ELA and 8th SS; Carolyn Sartain 7 Math, 8th Math and 8th Science; Vicki Shook 5th ELA, 6th ELA, and 6th SS; Marilu Brewer 5th Science, 6th Science, 7th Science
Bottom Row: L to R Beth Myers all subjects; Tina Arbuckle 5th Math, 6th Math, and 7th SS; and Tori Campbell 3rd Grade ELA
Congratulations!!!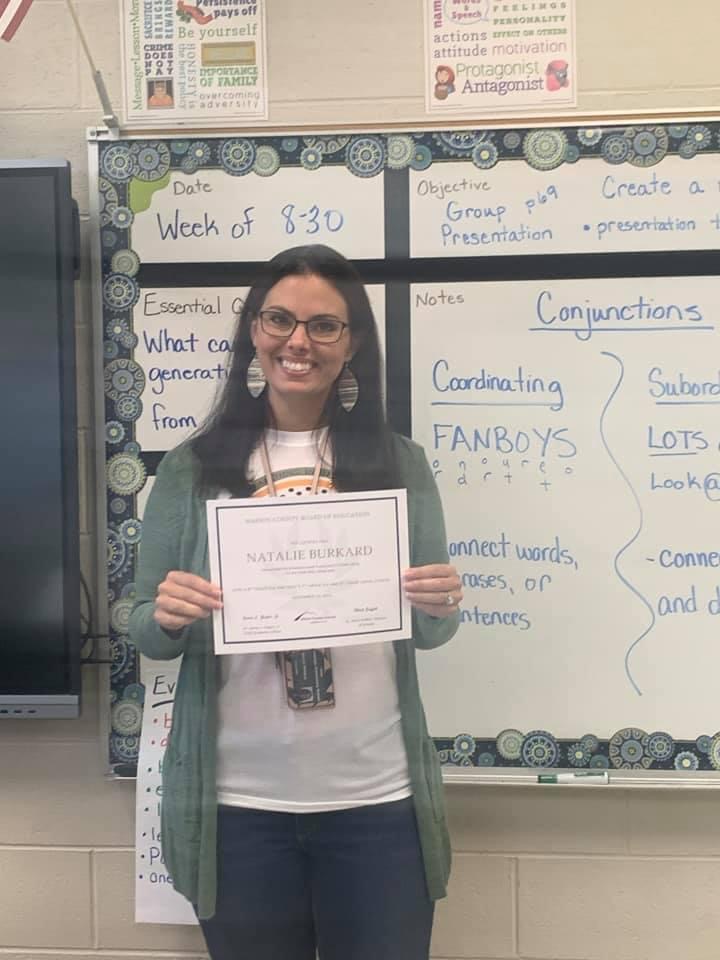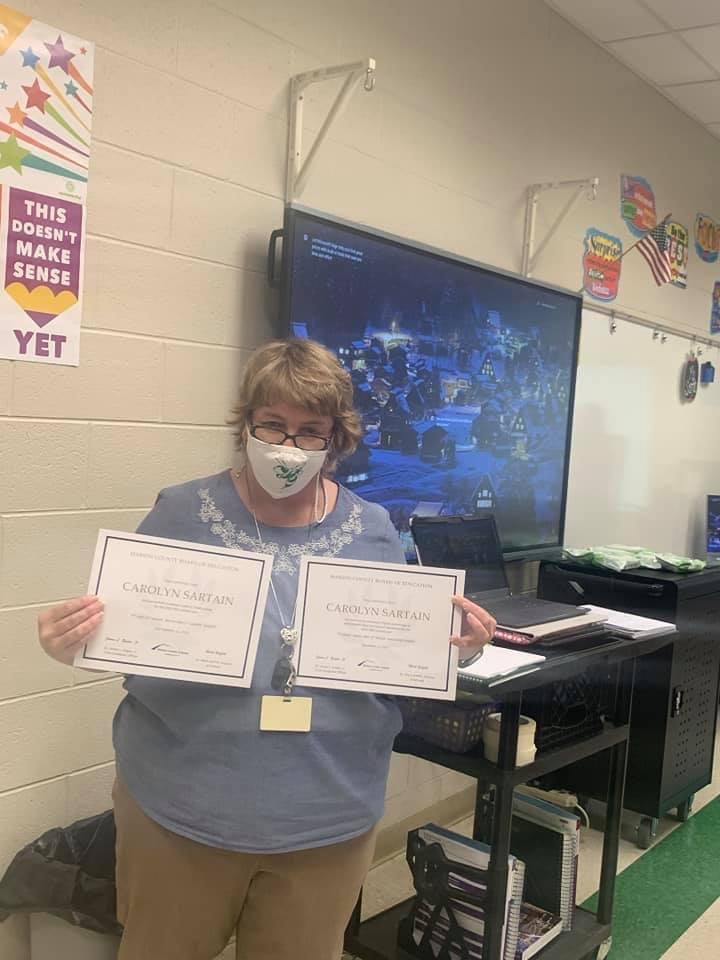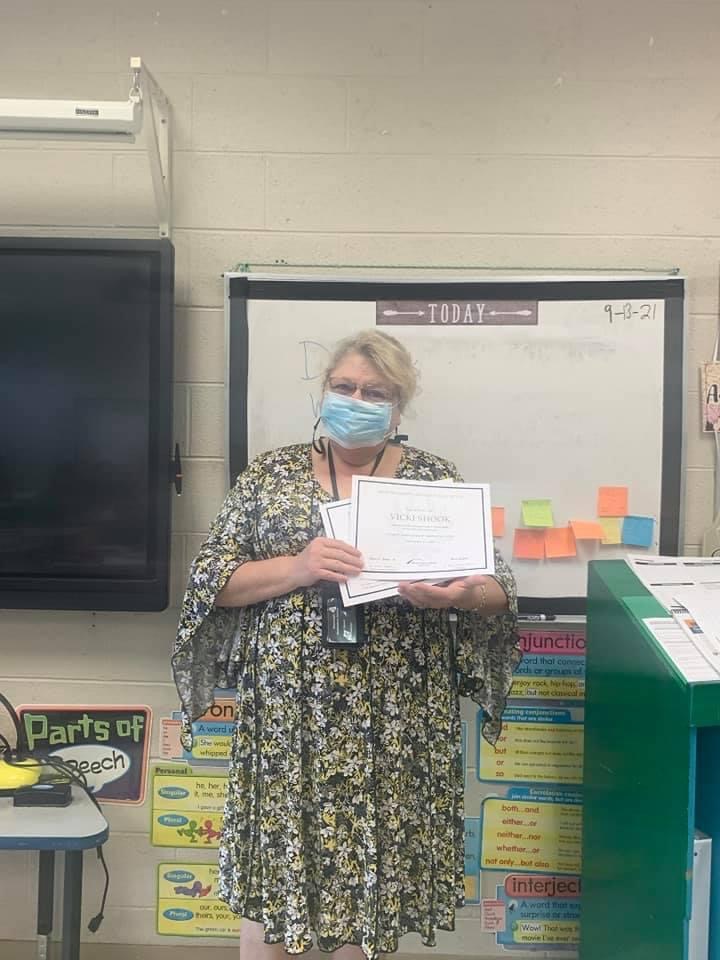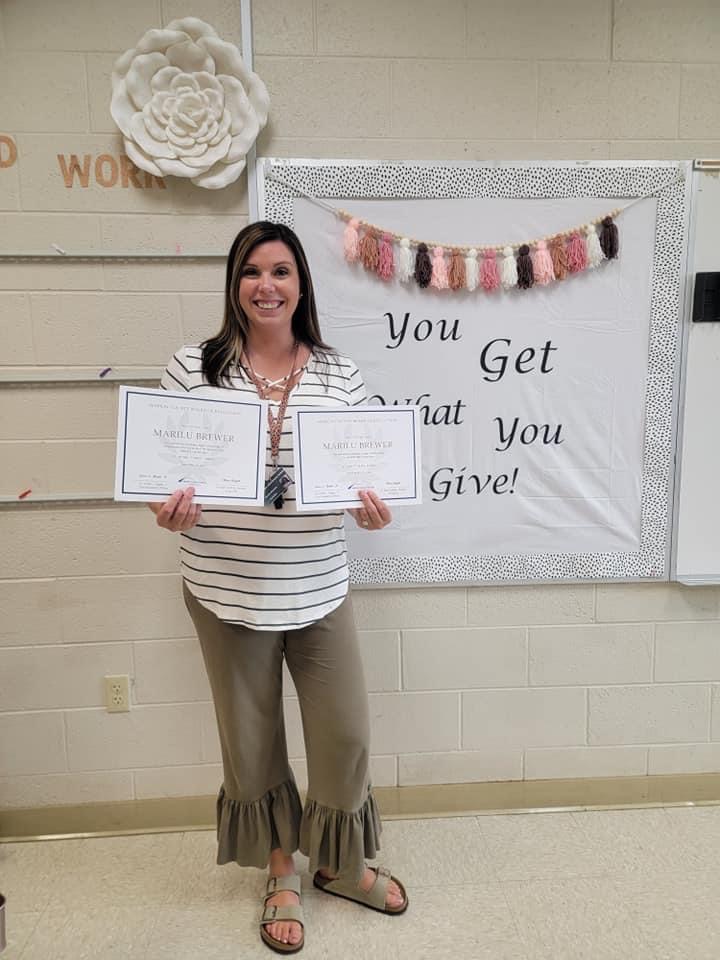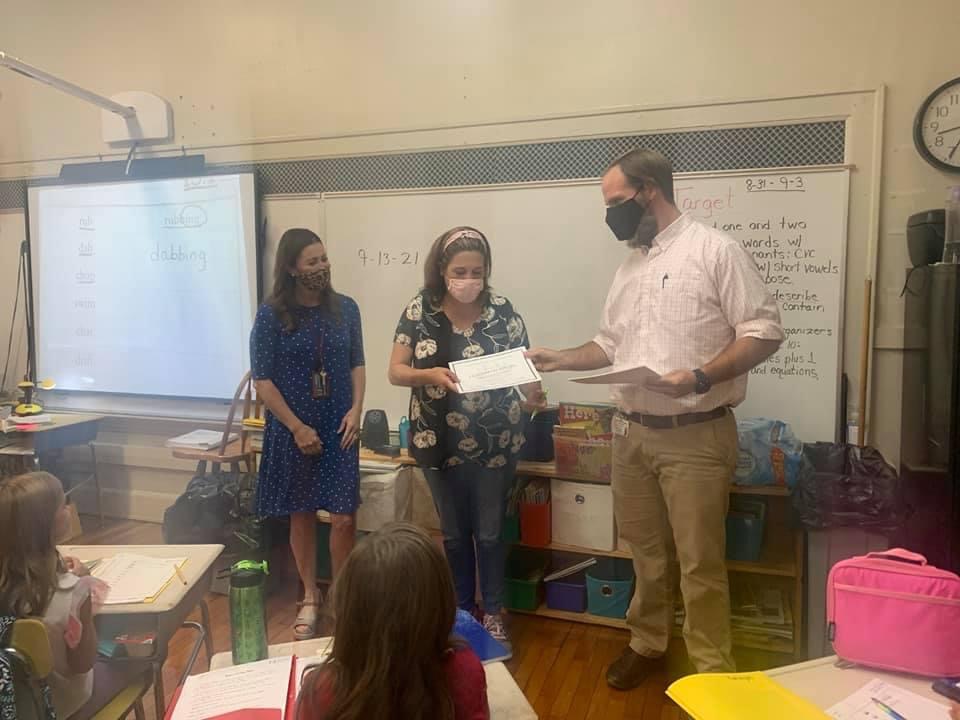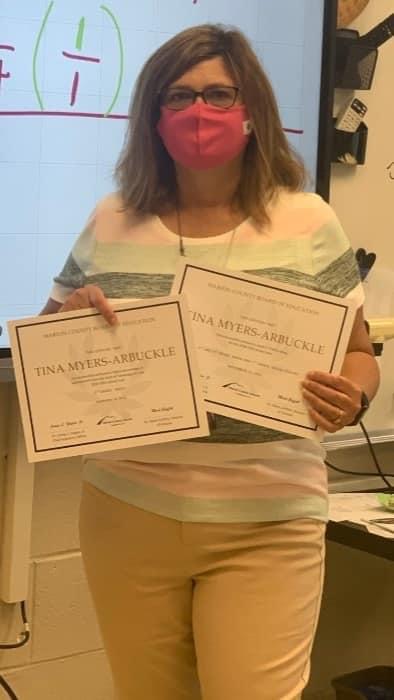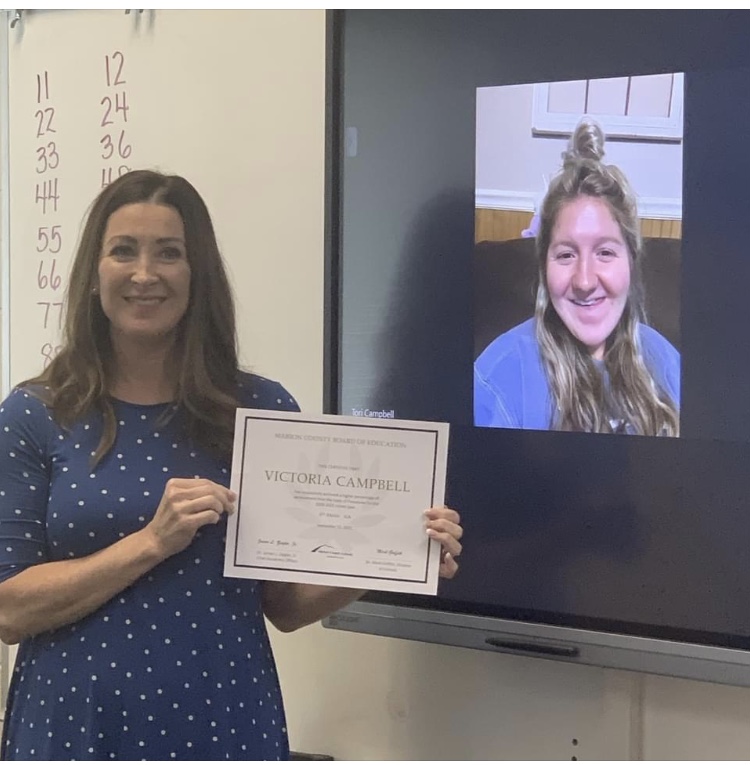 WE are UNITED for Literacy!
Monteagle Elementary is committed to include all stakeholders to increase our students' literacy skills. View our slideshow for our Back to School Literacy Night. We are so appreciative of our partners!
Our Literacy Trunk or Treat was a success! We had a wonderful turnout. We are so grateful for the support we were shown by students, parents, faculty, and community members.
We love OUR city and appreciate their hard work to keep OUR school beautiful!!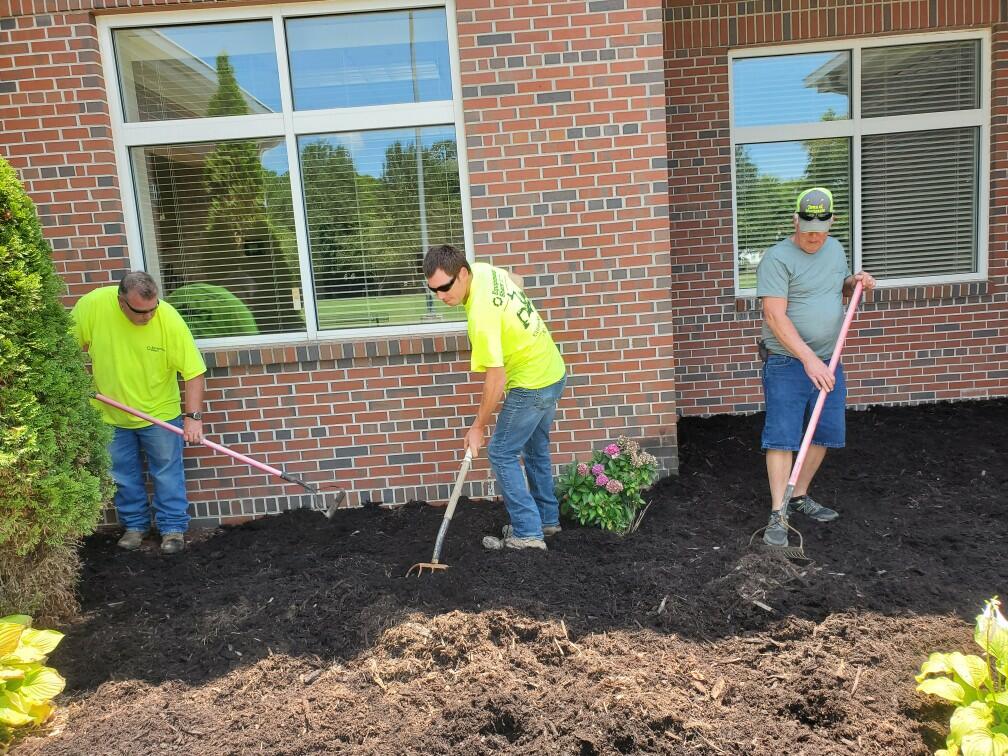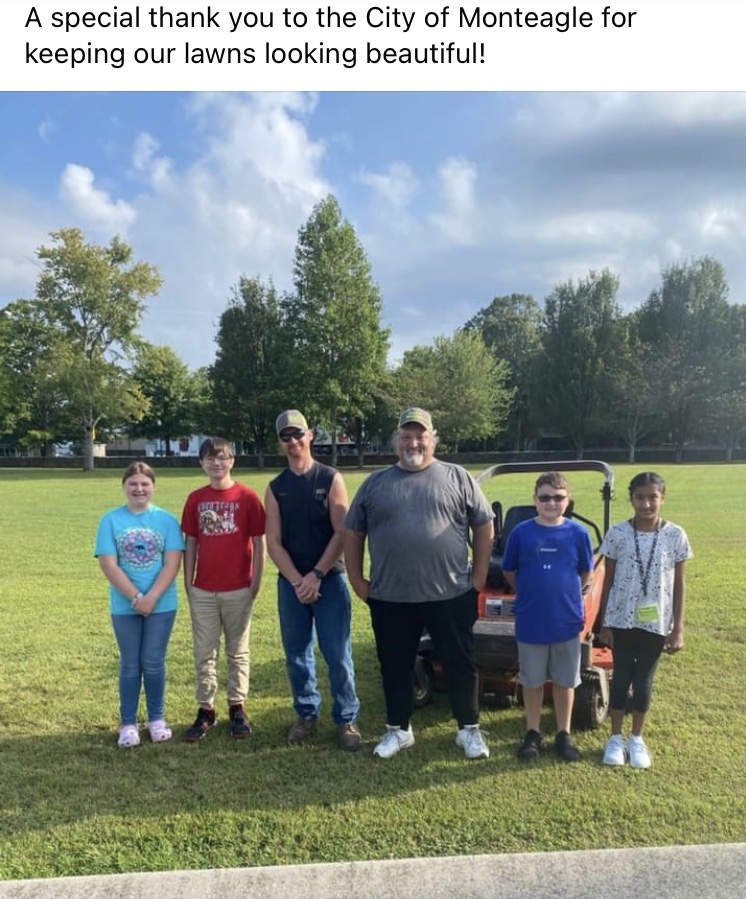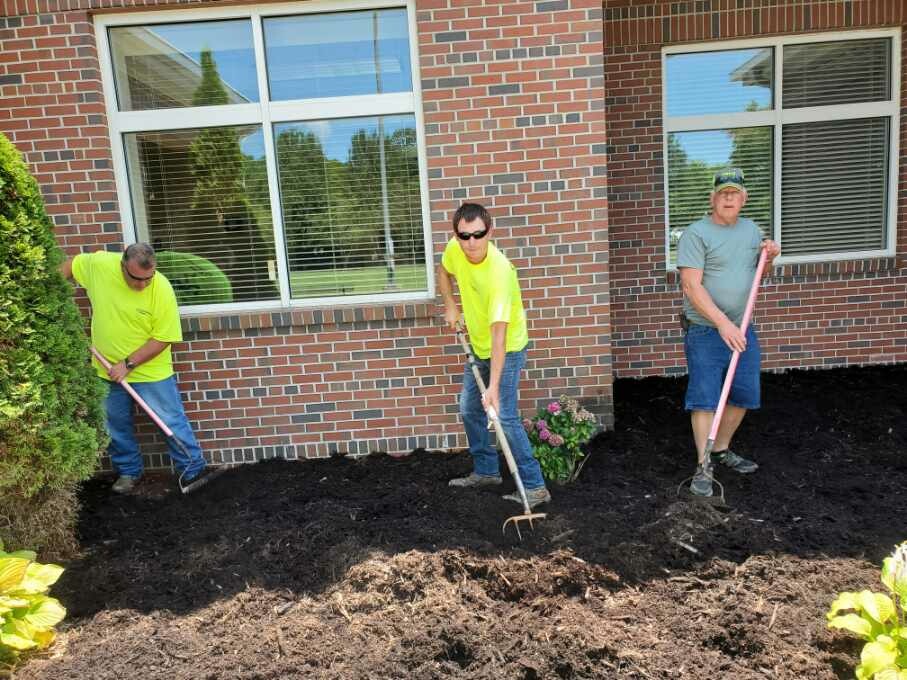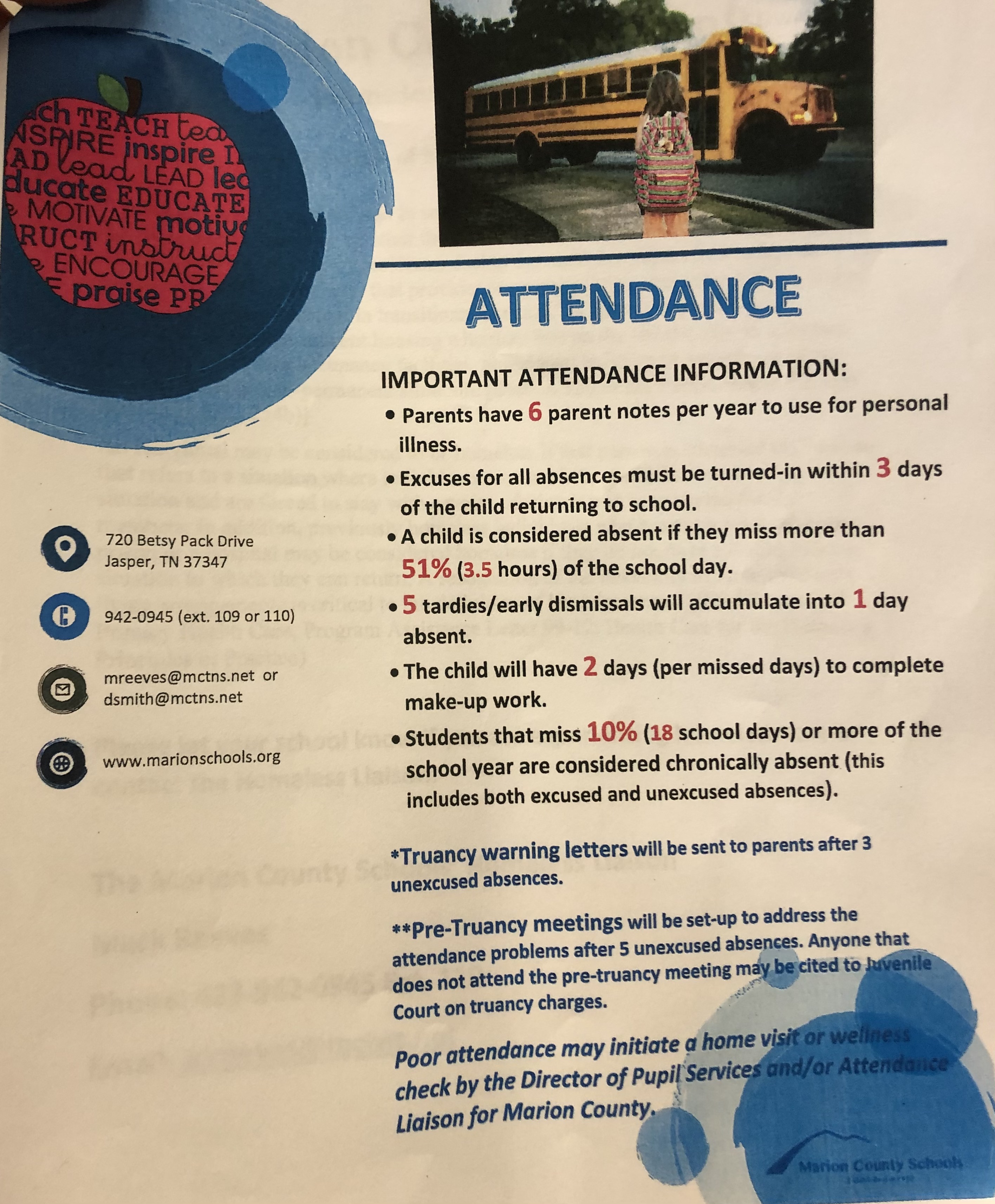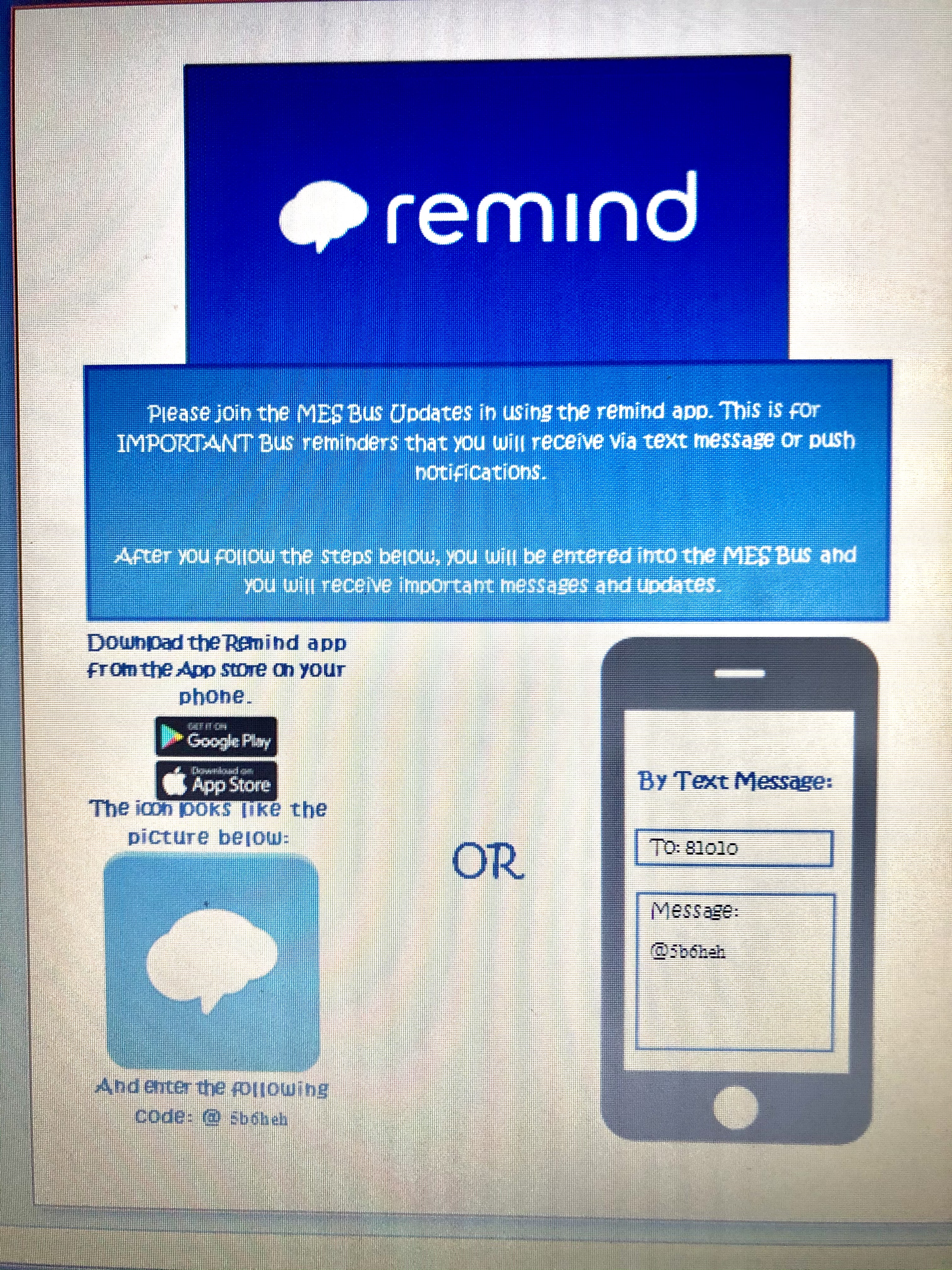 Thanks to our wonderful Fire Department!