Mission Statement
The Mission of Monteagle Elementary School is to provide excellence in education, ensuring success for every student while inspiring the quality of life for our community in an ever-changing world.
About The School
School Beliefs
Each student is a valued individual with unique physical, social, emotional, and intellectual needs.

Student learning is the primary priority of the school.

Students will be provided with a variety of instructional approaches to support their learning style.

A student's self-esteem and citizenship will be enhanced by respectful relationships among students, community, and staff.

Faculty and staff work together to provide a safe and orderly environment for students.

Citizenship is effectively taught at our school.

The staff maintains high expectations for every student.

A commitment to assessment and continuous improvement of our educational program is imperative to enabling our students to become confident, self-directed, lifelong learners.

Parents and community members feel welcomed and are actively involved at our school.

---
School Information
Monteagle Elementary has been in operation since the early 1900's. A new addition and a complete renovation of the old part of the building was completed in 2004. Two additional classrooms and the expansion of the cafeteria occurred during the summer of 2007. Monteagle Elementary School is a SACS accredited school with approximately 325 students in grades PK-8. We have high standards as well as high achievement scores in all grades. MES is a pilot school for SWPBS, a positive behavior support program.

MES provides art, PE, character education, and computer classes for all students in addition to all the academic subjects. Extra curricular programs include basketball, cheerleading, DARE, art club, civics club, 4-H, student council and a math club. We are an integral part of the Monteagle community and welcome visitors and volunteers at the school.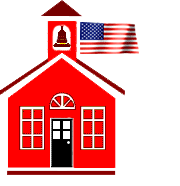 ---